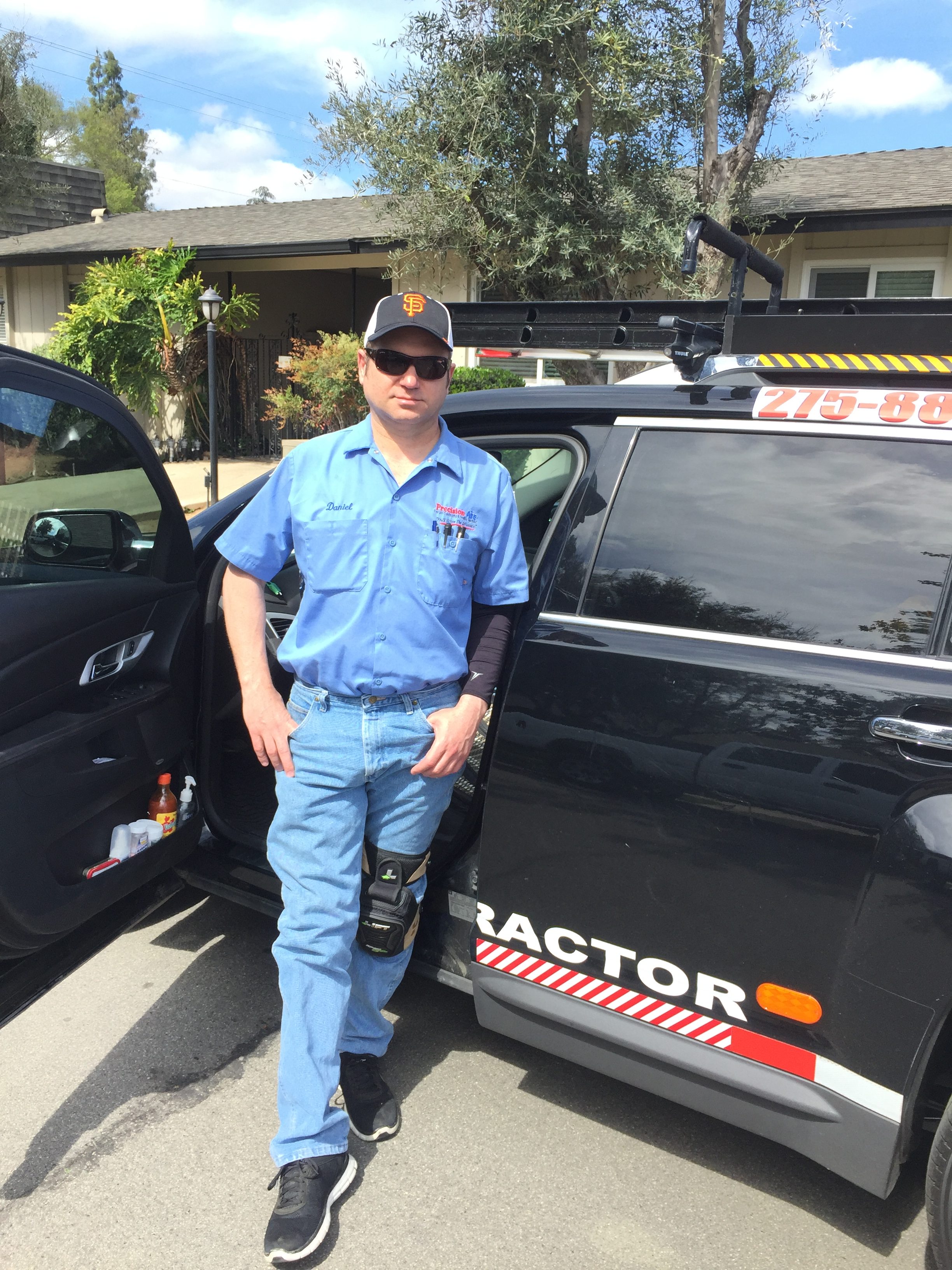 The Air-Conditioning and Heating Specialists.
"We care about your family and their safety, so we are proud to help you in any way possible. Our objective is to make our customers happy."
Daniel Baghdanov, Owner
Family Operated
We are a family owned business and honesty is our character. Our goal is to have strong efforts to develop a lasting service relationship with our customers.
We feel that our customers deserve a break from the everyday hassles, and when they call us, we should not be just another hassle. Precision Aire offers worry-free repairs and installation. As our customer, you should feel good about your purchase, and we do our best to give that to you.
About The Owners
Precision Aire is owned and operated by Daniel and Stacy Baghdanov. Starting business in 1999, Daniel's ambition was to start his own company with core values that other companies he worked for just didn't have. He loved his job so much that he just felt he can do better…. provide better customer service, more options, positive experiences… "We are a husband and wife team and we work actively in our business. We have 2 beautiful children. We started our business from the ground up with many ups and downs along the way. We have learned many things along our journey and continue to grow with our business thanks to many of our loyal customers. Family, honesty, and integrity has always been our priority and we understand when things go wrong. We make sure we treat our customers the way we would expect to be treated, with the highest of concern."
Our Lord above has watched us every step of the way and we pray that He continues to be with us and guides us. We also pray for the rise of our Nation's economy to be fair and for the people so we can together be able to live a fulfilled life. We look forward to doing business with you and we hope that your experience with us is a pleasant one.
Truly Yours,
Daniel and Stacy Baghdanov
Testimonials:
Everything went very well..
I scheduled online for Precision Aire to come out to give me an estimate for air conditioning and heating. Their price was way cheaper than everyone else and Daniel was very informative and helpful. When they did the installation, it was the next day, they were very neat and fast.  Everything went very well and I would definitely recommend this company to my friends and family. Thanks Daniel!
Fair Price & Great Service!
Wow! Daniel and his crew are amazing! Neat, Clean, dependable. Did a super job for us, and went over the top to make sure the job was done right!!! Will always call them and refer to friends! Fair price and great service!
Great Service!
We used Precision Aire through our home warranty when our AC went out. Daniel came out promptly and assessed the problem, ordered the new part, and a crew installed the new fan and motor within 2 days. Daniel also came back for a follow up visit when we were experiencing some excess vibration. Again he quickly fixed the problem. Great service!
Great Job!
Great job! On time, great employees, did what they said they would. Great All Around Experience!
Great Job
Stacy is great and very helpful. The installation tech was knowledgeable and efficient. Great job on the new AC unit.
Very Detailed
Daniel was very detailed and took his time to make sure the heater was working properly before he left. I would highly recommend precision aire.
Courteous & Knowledgable
We've used Daniel and have satisfied both time....extremely courteous and knowledgeable. We've purchased 2 new units and used him for yearly servicing. Will continue to recommend.
Fast Service
Daniel came out and fixed our ac unit fast and gave us a really great deal.
Great Experience
"Whenever you contact a tradesman to do any kind of service in your home you always hope for the experience we had with Precision Aire"