If you're installing a new central air conditioner, furnace or air conditioner, you are already taking the right steps to a comfortable and well conditioned home. But, do you have leaks in your ducting? Are they configured properly for your new system? Are you cooling or heating your attic instead of your living space?  We are able to test your air ducts to identify and seal ducting leaks.
Studies show, most older homes can have as much as 30% air loss from holes or unsealed connections in the air ducting systems. Don't throw away your hard earned money, let us help you ensure an air tight duct system.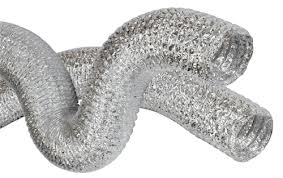 Precision Aire can help locate leaks and offer leakage results through Title 24 Testing. The average duct system leaks about 30 percent of the conditioned air into the attic or crawl space. Properly sealed ducts will make your home more comfortable and help lower your utility bill. For existing homes, as of 2013 Building Energy Efficiency Standards require testing of ducts, after a central air conditioning and/or heating system is installed or replaced, with some exceptions. Our ducting experts will test to determine if your ducts have been properly sealed and if they will pass to accommodate 15% duct leakage or less threshold. If the system test does not pass, our experienced team at Precision Aire will propose cost effective options to either seal the existing ducts or replace damaged ducting.
Contact Us today to inquire about a replacement duct system or to test your existing duct system for efficiency.