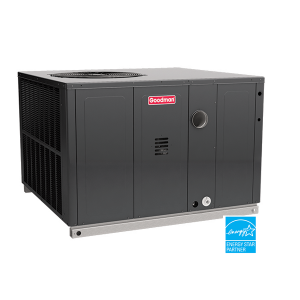 We are a dealer of 3 major brands we recommend. We also can accommodate you if you have another brand in mind and help you find the best system for your budget and home.
Brands we recommend:
We understand that trying to make a good choice on your investment can be a confusing and tough task with all the information that's out there. We've done most of the hard work for you. Our highly skilled technicians can help you find the best fit for air conditioning and heating in your home and budget.
Packaged air conditioning and heating systems start at a SEER rating of 14.
Choices for SEER ratings available are: 14 & 16 Seer
Sizes are labeled as "Ton". The tonnage required for your home would depend on the cooling area of your home (or square footage).  Bigger than what your home needs is not better and can cause issues with the system over working. The smallest package unit made is a 2 ton which has the right amount of cooling capacity for a 1,000 square foot home. The largest residential package unit made is  5 ton, which has the right amount of cooling capacity for about a 2,500 square foot home. (Ton does not mean the weight of the unit, this is the measurement of cooling capacity of the system)
Most package units sit on your roof and require a crane to hoist up the system for replacement.
Brochure Area:
Here are a few brochures that can help you in choosing the system that's right for you.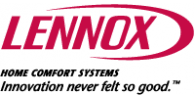 Package Unit 14 Seer Brochure (PCG4 Model)
Package Unit 16 Seer Brochure (PCG6 Model)