*NEW* HVAC Inverter Package Unit with Bosch
This smart air conditioning and heating package unit system is packed with energy saving features AND QUALIFIES for Tax Credits and Rebates! Our professional air conditioning and heating technicians in Fresno, Ca can help you compare the amazing benefits of hvac replacement with this rooftop package unit vs. gaspak units. Jump on the wave of new money saving technology by lowering your gas bill, AND minimizing *how*, and how MUCH you use your electricity. The drawbacks and historic bad wrap for heat pumps are GONE with this new technology, we are excited to be a Bosch Dealer to introduce these amazing systems to Fresno, Ca and surrounding areas! Click the more info buttin below to be taken to the Bosch Info Page for Inverter Package Units.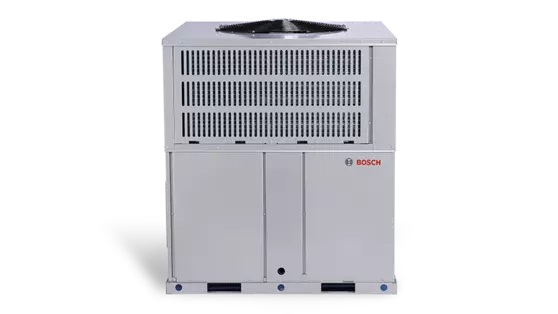 From Bosch…

Modulating inverter systems deliver only the amount of hot or cool air needed to achieve the desired temperature – no more, no less. With up to 18 SEER2 and 9 HSPF2, Inverter Ducted Packaged Units can provide you with maximum comfort levels at a minimum cost.
Need Financing?
We have options available for easy 100% Financing for your Home HVAC investment. Easy applications, fast processes so we can get you heating and cooling again. Click below to find out more…
Qualifying Tax Credits & Rebates:
Buy on or After January 1, 2023
Buy on or Before December 31, 2032
Claim By December 31, 2032
More Info 

Any combination of heat pumps, heat pump water heaters and biomass stoves/boilers are subject to an annual total limit of $2,000
Can be combined with other utility rebates.
Must be an existing home and principal residence
New construction and rentals do not apply
Principal residence can be a house, houseboat, mobile home, cooperative apartment, condominium, or a manufactured home
The overall total limit for an efficiency tax credit in one year is $3,200
Total limit of $1,200 for any combination of home envelope improvements (windows/doors/skylights, insulation, electrical) plus furnaces, boilers and central air conditioners.
$1,000 per outdoor condensing unit
Program – residential TECH Clean California
Buy on or After April 1, 2023
More Info 

Incentive available as an instant rebate from participating contractors
Additional enhanced incentives may be available. Contact contractor for details
Cannot be combined with other utility rebates.
Copy of permit required
Invoice required
Limit of 2 outdoor units per home.
Must be AHRI rated
Pre and post installation photos required.
We Service All Makes and Models